Description
Mephisto Hanik Sandals: Elegance Meets Ease
Slide into Unmatched Comfort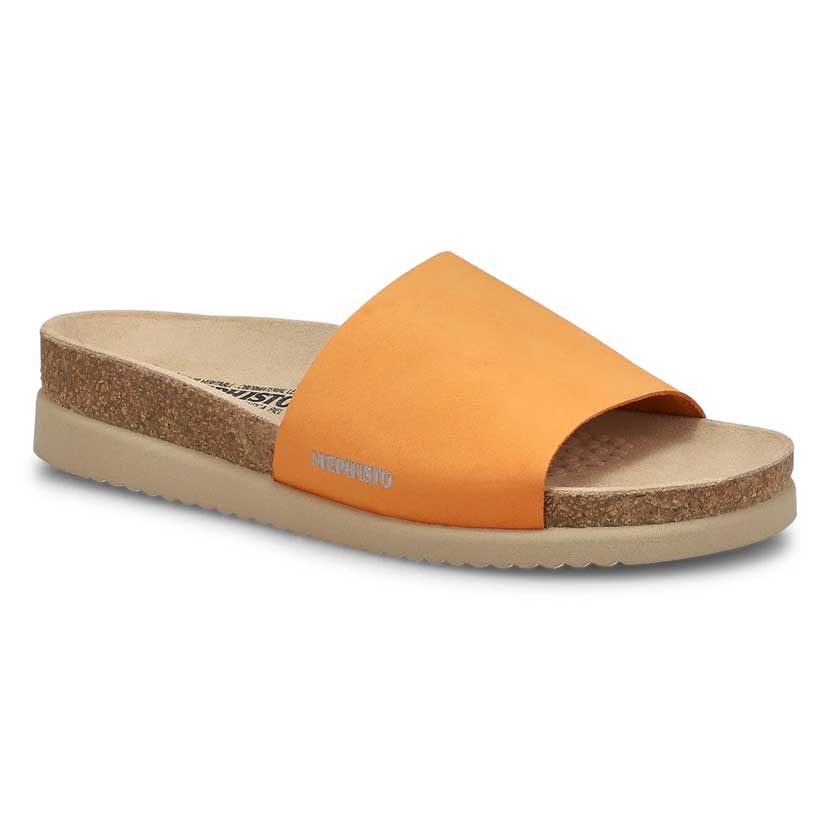 Easygoing Elegance
The Mephisto Hanik Sandals embody summer sophistication with a touch of glam. The sleek leather strap, paired with a nubuck leather upper, is not just a statement of style but also a promise of a durable companion through your summer adventures. Its open-toe and easy slip-on styling make it a quintessential choice for those looking to combine fashion with ease.
All-day Walking Comfort
With the Hanik model, every step is a breeze. The unique SOFT-AIR technology within the natural cork footbed ensures an effortless walk, cushioning each stride. The AIR-RELAX technology aligns with the anatomy of your foot to prevent fallen arches, making these sandals a haven of comfort.
Tireless Treads
Whether you're strolling along the beach or navigating through city streets, the durable and shock-absorbing rubber sole ensures a tireless walk. The suede-lined anatomical cork/latex footbed with Air Relax™ technology cradles your feet, providing a sturdy yet comfortable foundation for all-day wear.
Key Features & Benefits
– Material: Premium Nubuck Leather Upper
– Footbed: Suede-lined anatomical cork/latex footbed integrated with Soft-Air and Air Relax™ technology for superior comfort.
– Sole: Durable and shock-absorbing rubber sole for a confident stride.
– Fit: Medium (standard) width accommodating a range of foot sizes.
– Style: Sleek leather strap with open-toe and easy slip-on styling, perfect for a relaxed summer look.
– Comfort: Natural cork footbed ensuring a tireless walk, no matter the distance.
With the Mephisto Hanik Sandals, embrace the summer with open arms and open toes, as you slide into a world where elegance meets comfort.