Description
FitFlop iQUSHION Fleece-Lined Corduroy Slides
A Symphony of Comfort and Style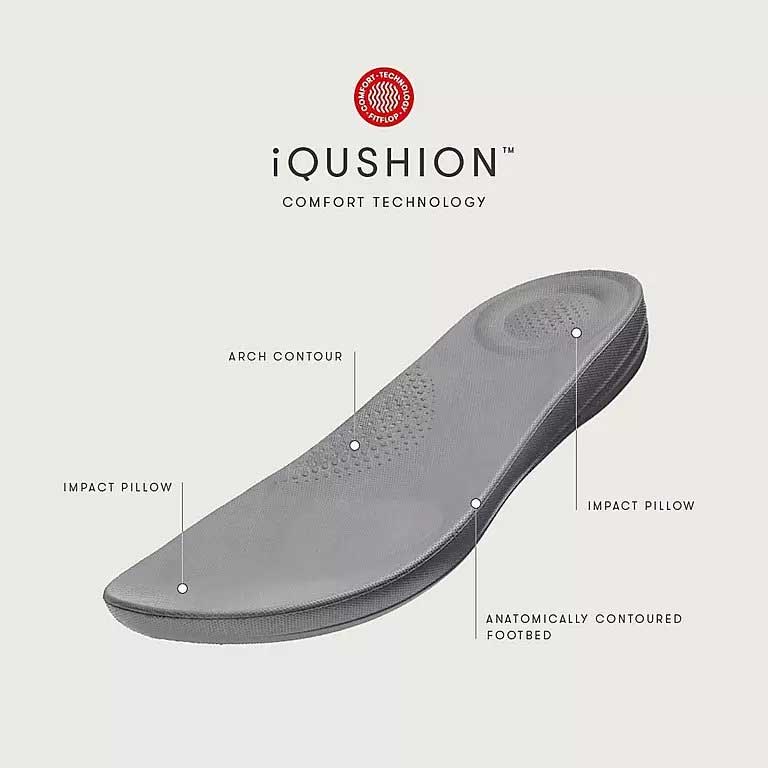 Experience the blend of comfort, style, and eco-friendliness with the FitFlop iQUSHION Fleece-Lined Corduroy Slides. Your feet will thank you.
Slide into Bliss:
If you've ever dreamt of a slipper that combines the freedom of a slide with the warmth of a cozy winter hug, your dream is now a reality. These FitFlop slides, crafted from plush chunky corduroy with a touch of quilting, are the epitome of comfort and style.
Eco-Friendly Excellence:
One of the standout features of these slides is the use of 70%-recycled biofleece for the lining. Both the strap and the underfoot area boast this fluffy, sustainable material, giving your feet a cloud-like experience while also being kind to the environment. The biofleece lining is sourced from 70% PET polyester, recycled from plastic bottle waste, making this purchase not just a treat for your feet, but a step towards a better planet.
Unparalleled Foot Technology:
The magic of the FitFlop iQUSHION lies in its midsole technology. The ergonomically shaped, high-rebound, air-foam cushioning ensures that every step you take is a feather-light one. With impact pillows at both the front and back and natural arch support, this is footwear reimagined for non-stop supercomfort.
Venture Outside, If You Must:
While they're perfect for lounging indoors, these slides come equipped with rubber outsoles, making them suitable for those quick trips outside – be it a brisk walk to the mailbox or a leisurely garden stroll.
Color Your World:
Available in the timeless shades of dusky red and midnight blue, these slides are more than just footwear; they're a style statement. Whether you're considering gifting them or simply treating yourself, they're bound to impress.
Specifications & Details:
Upper Material: Luxurious Corduroy (polyester)
Lining Material: Soft and Sustainable Polyester biofleece (upper & footbed)
Fastening: Convenient Slip-On design
Outsole: Durable EVA
Technology: State-of-the-art iQushion