Description
Ilse Jacobsen Women's Tulip Slip-on Shoes: Sustainable Style at Your Feet
Embrace Eco-Friendly Elegance with Ilse Jacobsen's Unique Design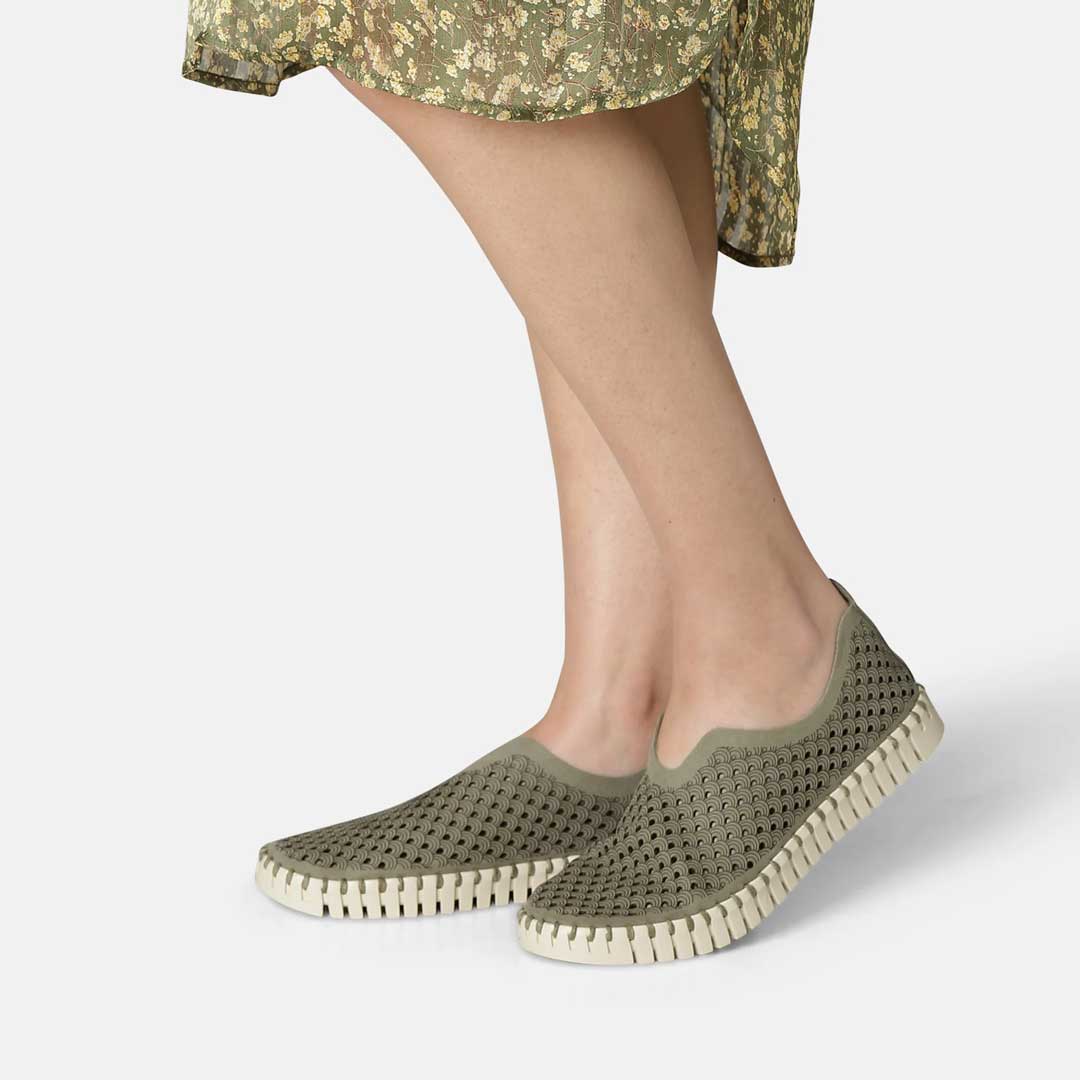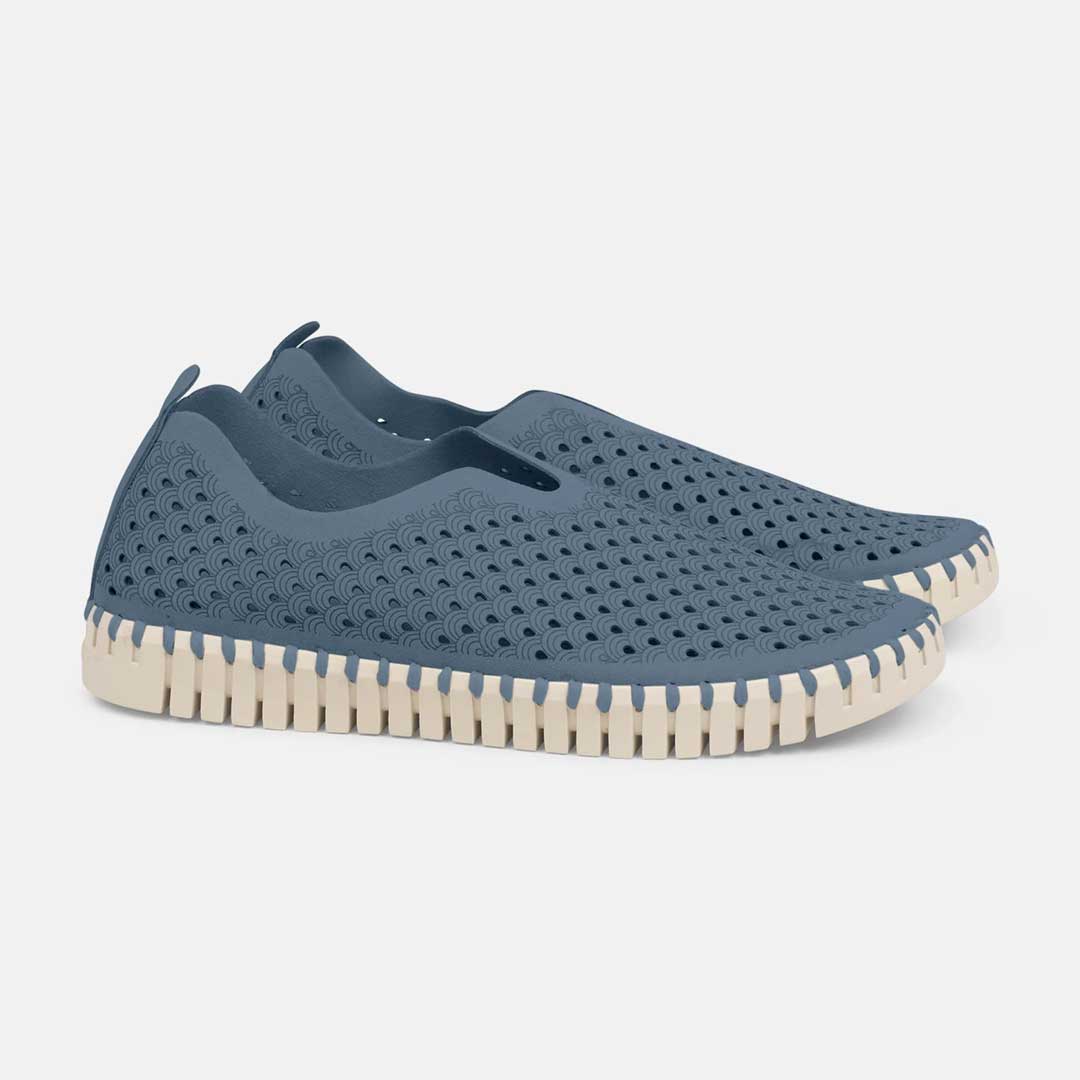 Stylish and Sustainable
Ilse Jacobsen Women's Tulip Slip-on Shoes are more than just footwear; they are a testament to sustainable fashion. Made with recycled microfiber and boasting a captivating laser-cut pattern, these shoes offer an impeccable blend of style and eco-consciousness. The unique Tulip outsole, composed of 75% natural and 25% recycled rubber, is skillfully stitched with recycled thread, making the entire shoe glue-free.
Inspired by the Nordic Environment
Influenced by the serene and rugged Nordic environment, these shoes echo the brand's ethos seen in their iconic rainwear – high quality, functional, and perfect for embracing outdoor life, even in rainy weather. The Tulip shoes carry this legacy forward, combining practicality with a touch of seaside elegance.
Unmatched Comfort Inside
Step into comfort with the pig suede-lined insole, which offers additional padding and support. This ensures every step is a pleasure, whether you're navigating city streets or embracing the great outdoors.
Colorful Options for Every Style
Available in a variety of colors, these shoes are not just a practical choice but also a fashion statement. Whether you prefer neutral tones or bold hues, there's a Tulip shoe to match your personal style.
Key Features & Benefits
– Upper: Recycled microfiber with a unique laser-cut pattern.
– Outsole: 75% natural rubber, 25% recycled rubber, stitched with recycled thread.
– Insole: Pig suede-lined for enhanced comfort and support.
– Environmental Impact: Crafted with eco-friendly materials and methods.
– Style: Available in various colors to suit every taste.
– Design: Inspired by the beauty and ruggedness of the Nordic environment.
A Symbol of Responsible Fashion
– Recycled Microfiber Uppers for a sustainable footprint.
– Iconic Tulip Outsole made from a blend of natural and recycled rubber.
– Glue-free Construction ensuring an eco-friendlier production process.
– Pig Suede-Lined Insole providing superior comfort and support.
– Variety of Color Options to complement any wardrobe.
Ilse Jacobsen Women's Tulip Slip-on Shoes are not just an addition to your wardrobe; they are a step towards a more sustainable and stylish future. Ideal for the environmentally conscious and fashion-forward individual, these shoes promise comfort, durability, and a minimal environmental impact. Experience the fusion of Scandinavian-inspired design and eco-friendly craftsmanship with every step.