Description
Glerups Natural Rubber Sole Slip-Ons
Varied Hues, Singular Comfort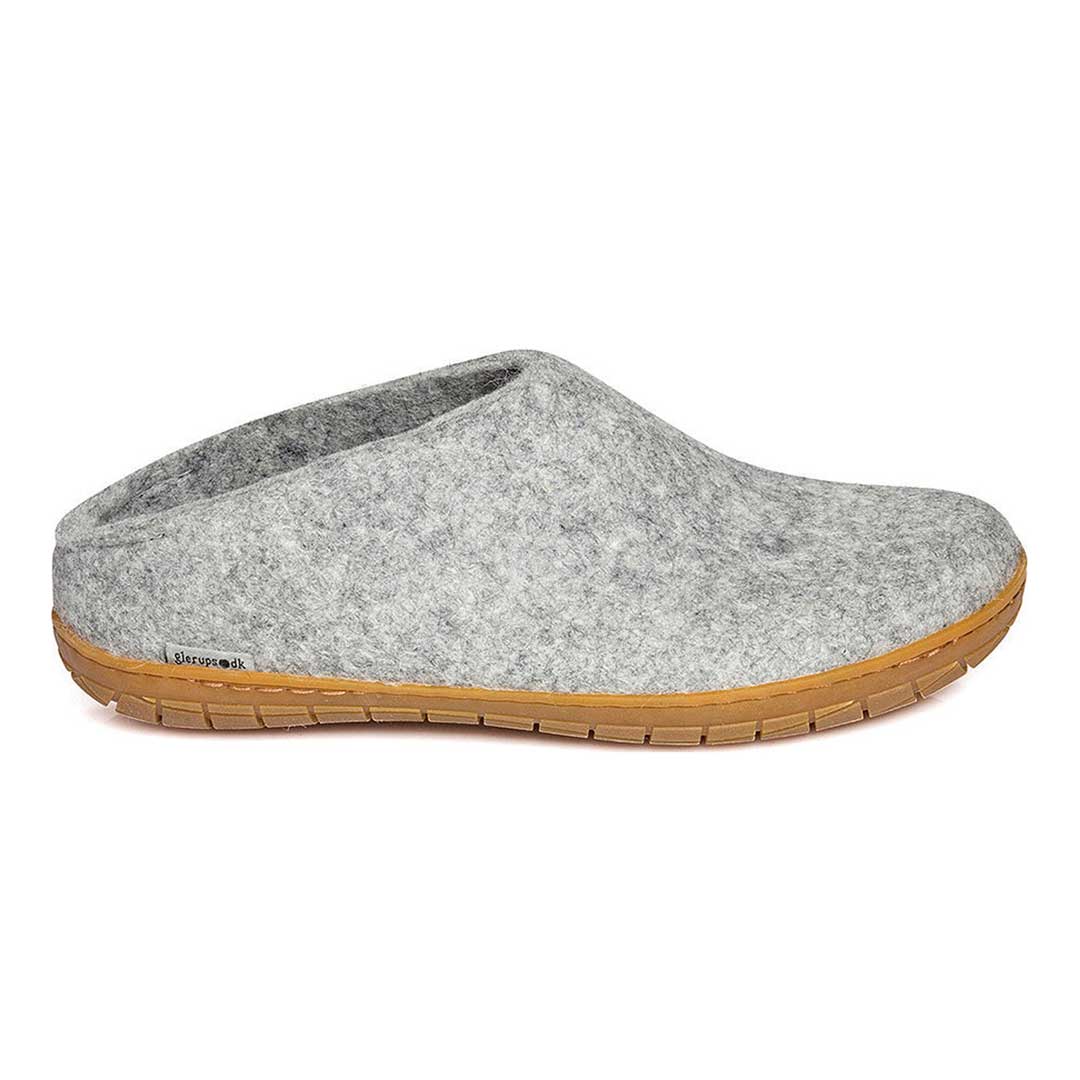 Sophistication in Every Step
Indulge in the embrace of Glerups Slip-Ons, bringing forward a blend of vibrant and subtle hues, every piece crafted with precision from 100% pure natural wool. Be it the deep charcoal, rich magenta, or the calm blue, each color tells a tale of elegance.
Embrace Coziness
Sink your feet into the plush wool that contours to your every move, ensuring a snug fit throughout the seasons. The innate temperature control of wool promises warmth in winter and a cool caress in summer. This isn't just footwear; it's an experience.
Stay Fresh, Stay Dry
The power of wool is unmatched in its ability to wick away moisture, allowing you to bid farewell to dampness and discomfort. Walk confidently, knowing your feet remain dry and odor-free, all while basking in itch-free coziness.
A Sole That Speaks
Enhanced with a textured rubber sole, these slip-ons offer a harmonious balance of flexibility and durability, ensuring you can tread on various terrains without a worry.
Key Features & Benefits
Material: Luxurious 100% Wool
Breathability: Experience unmatched air circulation that keeps your feet feeling refreshed.
Warmth: Tailored for both cold and warm climates, offering consistent comfort.
Moisture Wicking: Superior dryness with every step, saying no to dampness.
Odor Protection: Natural wool properties keep unwanted odors at bay.
Itch-Free: Step into pure comfort, minus any irritations.
Design: Choose from a palette of charcoal, magenta, or serene blue, each paired with a durable sole, bringing together aesthetics and utility.