Description
FitFlop WonderWelly Tall Rain Boots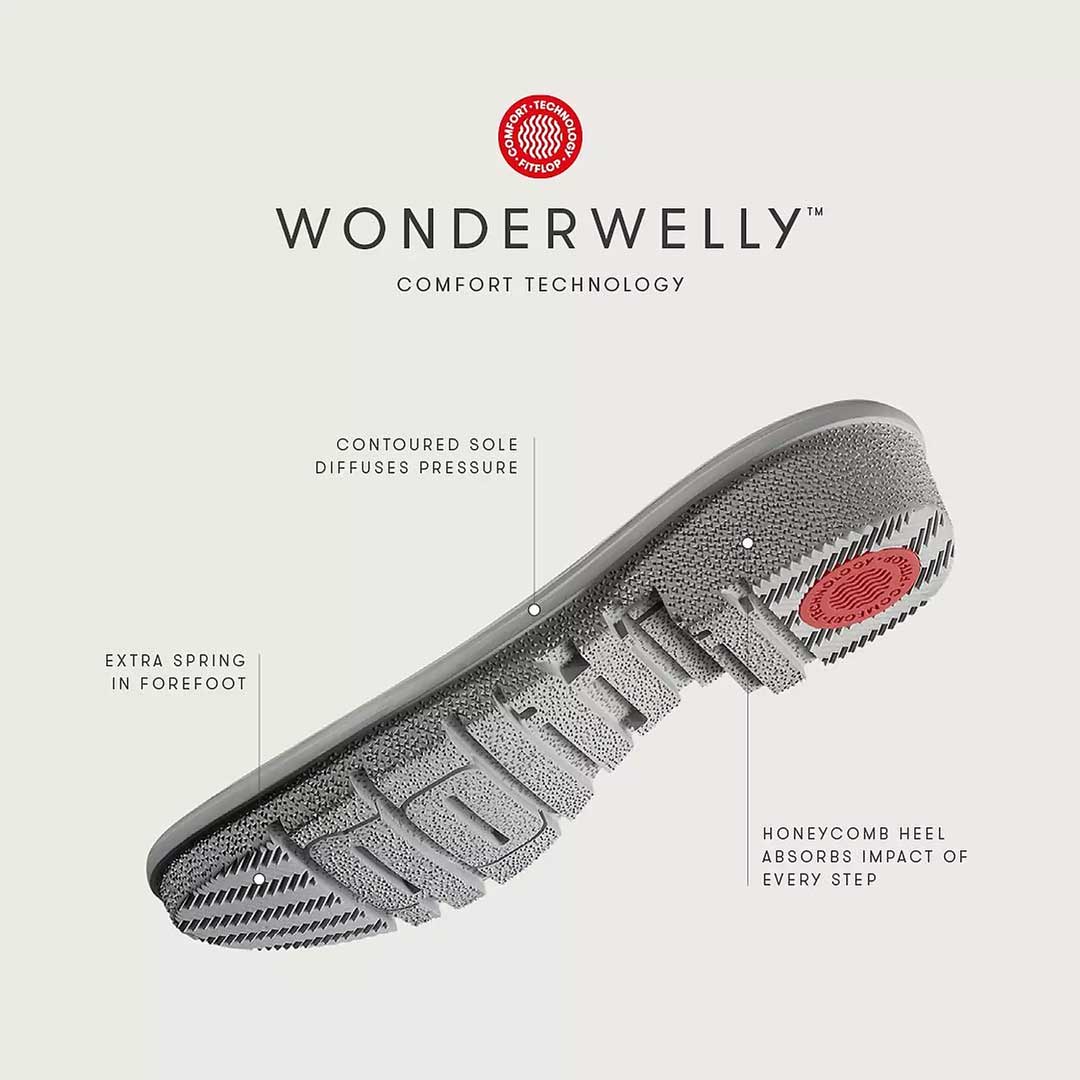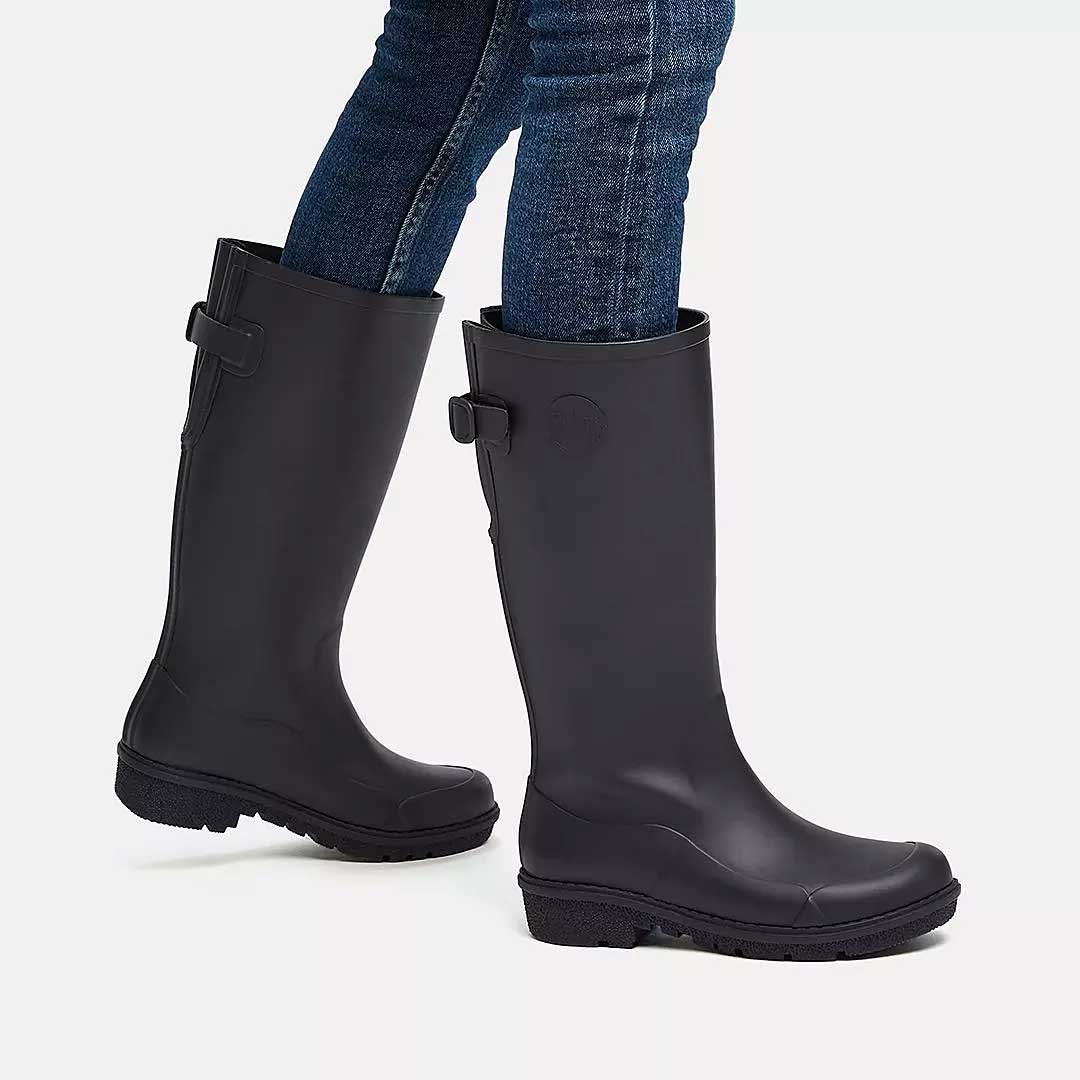 The Epitome of Comfort & Elegance
Elevate your rainwear game with the FitFlop WonderWelly Tall Rain Boots. Fusing iconic aesthetics with biomechanically engineered technology, these boots are not just another addition to your wardrobe; they are a leap in comfort.
The WonderWelly™ Magic:
What truly distinguishes the WonderWelly Tall Rain Boots? It's the impeccable balance between form and function. Our uniquely contoured sole has been meticulously designed to evenly distribute body weight, ensuring you tread with grace and ease. The hollowed-out heel isn't just a design choice. Imbued with our avant-garde honeycomb design, it seamlessly absorbs the impact of every step you take. And as if that wasn't enough, the forefoot is blessed with high-rebound micro 'springboards', promising an invigorated and buoyant walk, irrespective of the weather.
Exquisite Design Meets Performance:
Behold the evolution of rain boots. With our revamped design, not only do these boots stand tall in aesthetics but also in performance. Every curve, every detail is a testament to our commitment to excellence.
Easy Care for Prolonged Elegance:
Maintaining the lustrous shine and elegance of your WonderWelly Tall Rain Boots is a breeze. Simply equip yourself with warm water and a damp cloth. For an in-depth care guide, do visit our dedicated Shoe Care Guide.
Craftsmanship Details:
Upper Material: Crafted with a superior Natural Rubber Mix, these boots are the embodiment of durability meeting style.
Lining Material: Our soft Fabric lining ensures your feet are nestled in comfort, come rain or shine.
Fastening: The Adjustable Buckle isn't merely ornamental. It ensures a snug fit, tailored to your comfort.
Outsole: Confident strides are a guarantee, thanks to our Slip-Resistant Rubber outsole.
Technology: The Wonderwelly™, a marvel that ensures you don't just wear the boots; you experience them.