Description
FitFlop WonderWelly Chelsea Rain Boots
Where Fashion Meets Function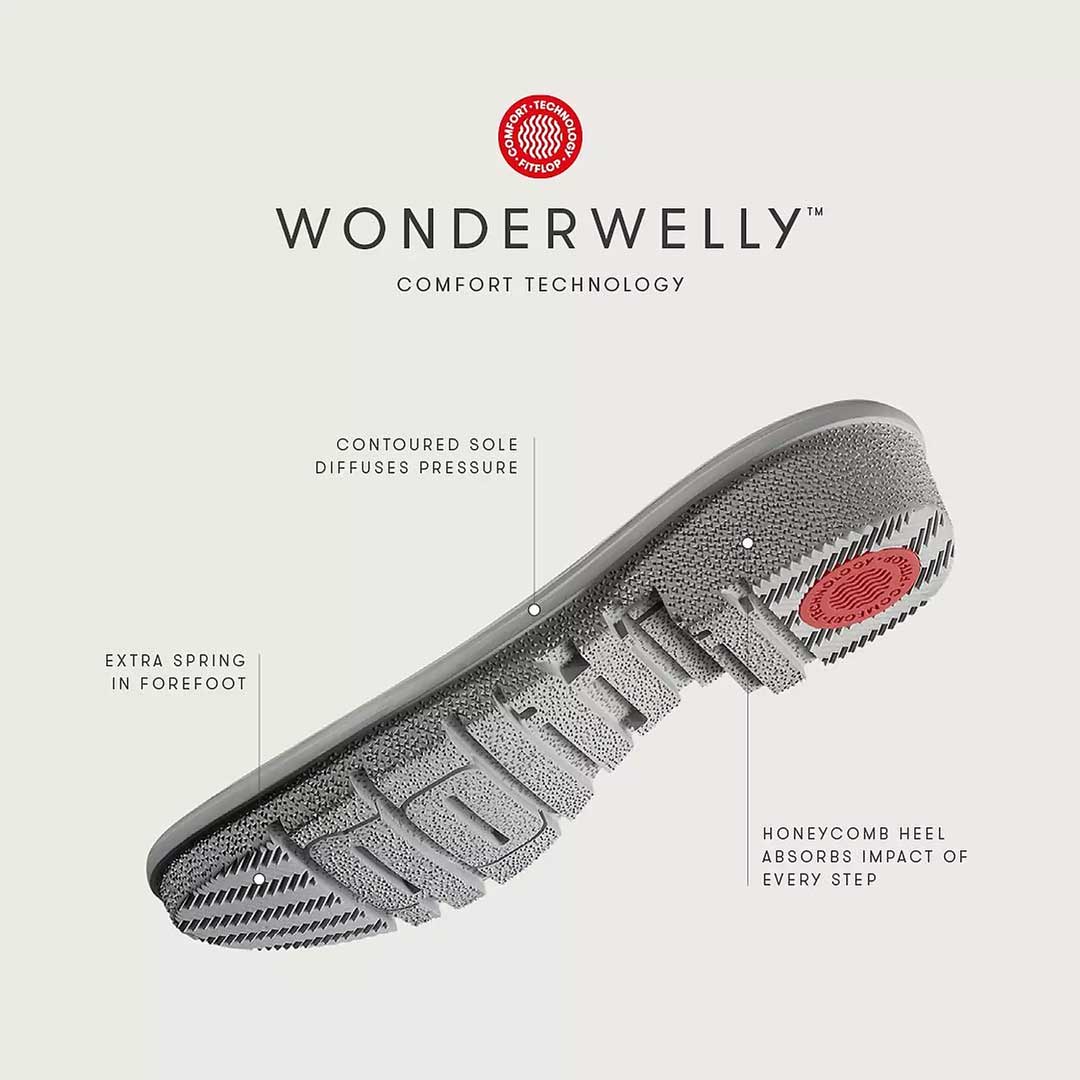 Stylish Wet-Weather Warriors:

Merging the suave design of a Chelsea boot with the unbeatable waterproof capabilities of a Wellington, the FitFlop WonderWelly Chelsea Rain Boots are your ultimate rainy day allies. These boots are not just about tackling wet weather; they're about doing it with flair and confidence.
Craftsmanship That Stands Out:
Designed using a superior natural rubber mix, these boots are resilient against the elements. The addition of stretchy side panels and tastefully designed grosgrain pull tabs ensures they're not only stylish but also effortless to wear. No more wrestling with your rain boots on a stormy morning!
Ergonomic Excellence: The WonderWelly™ Touch:
Beyond their aesthetic appeal, the true magic lies in the WonderWelly™ midsoles. Painstakingly engineered for supreme ergonomic comfort, these boots stand out in the rain boot category. The insole contours perfectly to complement your natural foot alignment. Dive deeper, and you'll find a heel brimming with impact-absorbing cushioning. And as you step, the springy high-rebound ridges at the forefoot promise to launch you forward with vitality.
Versatility at Its Best:
These boots defy the traditional limitations of rain boots. Their polished appearance makes them suitable not just for battling downpours but also for gracing city streets or casual outings. With the FitFlop WonderWelly Chelsea Rain Boots, rain or shine, your feet are in for a treat. It's time to redefine your wet-weather fashion game.
Details that Matter:
Upper Material: Durable Natural Rubber Mix
Lining Material: Polyester for the upper with an antibacterial mesh footbed, ensuring fresh steps even in the wettest conditions.
Fastening: Effortless Pull-On design
Outsole: Trustworthy Slip-Resistant Rubber for confident strides
Technology: Exclusive WonderWelly