Description
Mephisto Mabel Women's Sandals: A Symphony of Comfort and Elegance
Discover the Epitome of Casual Luxury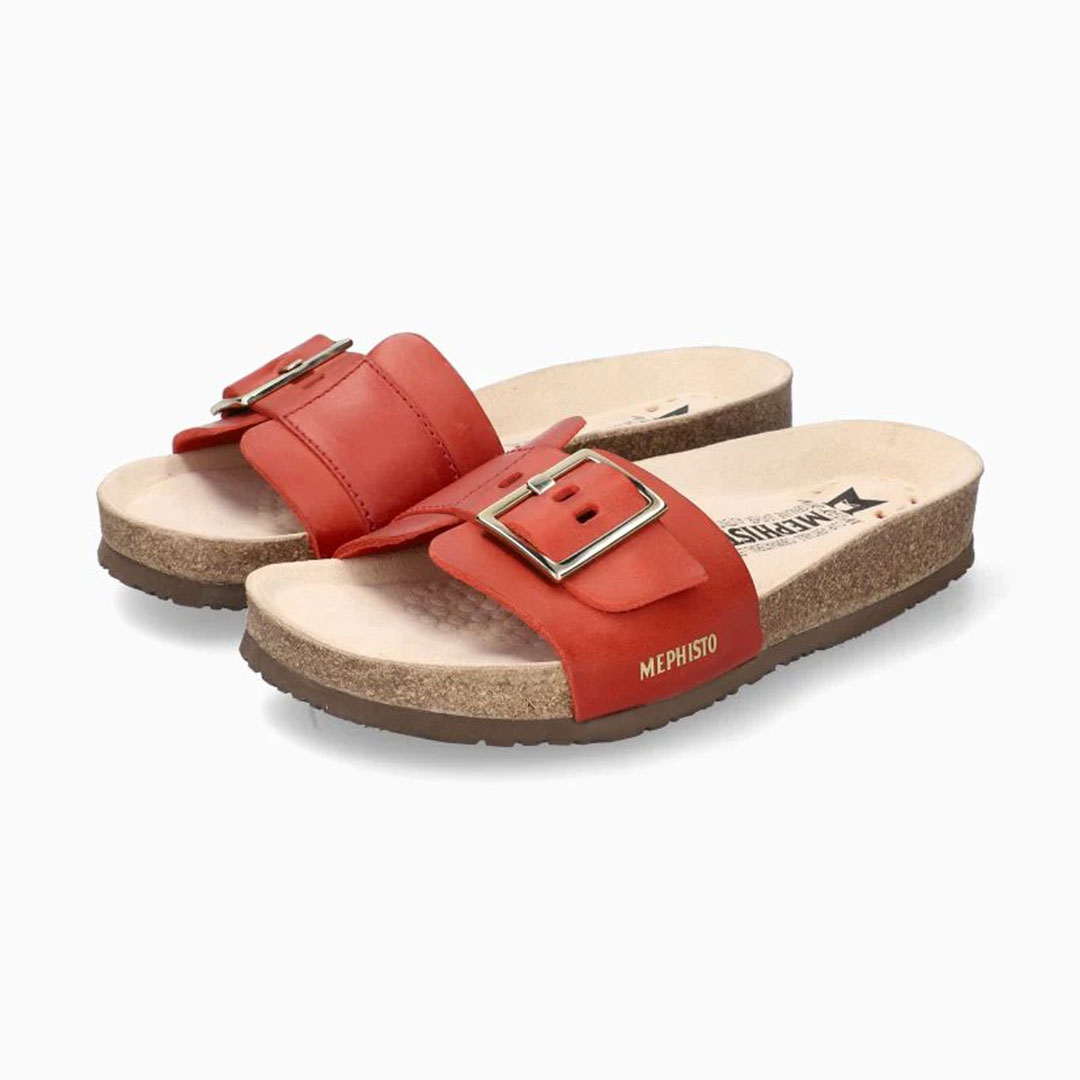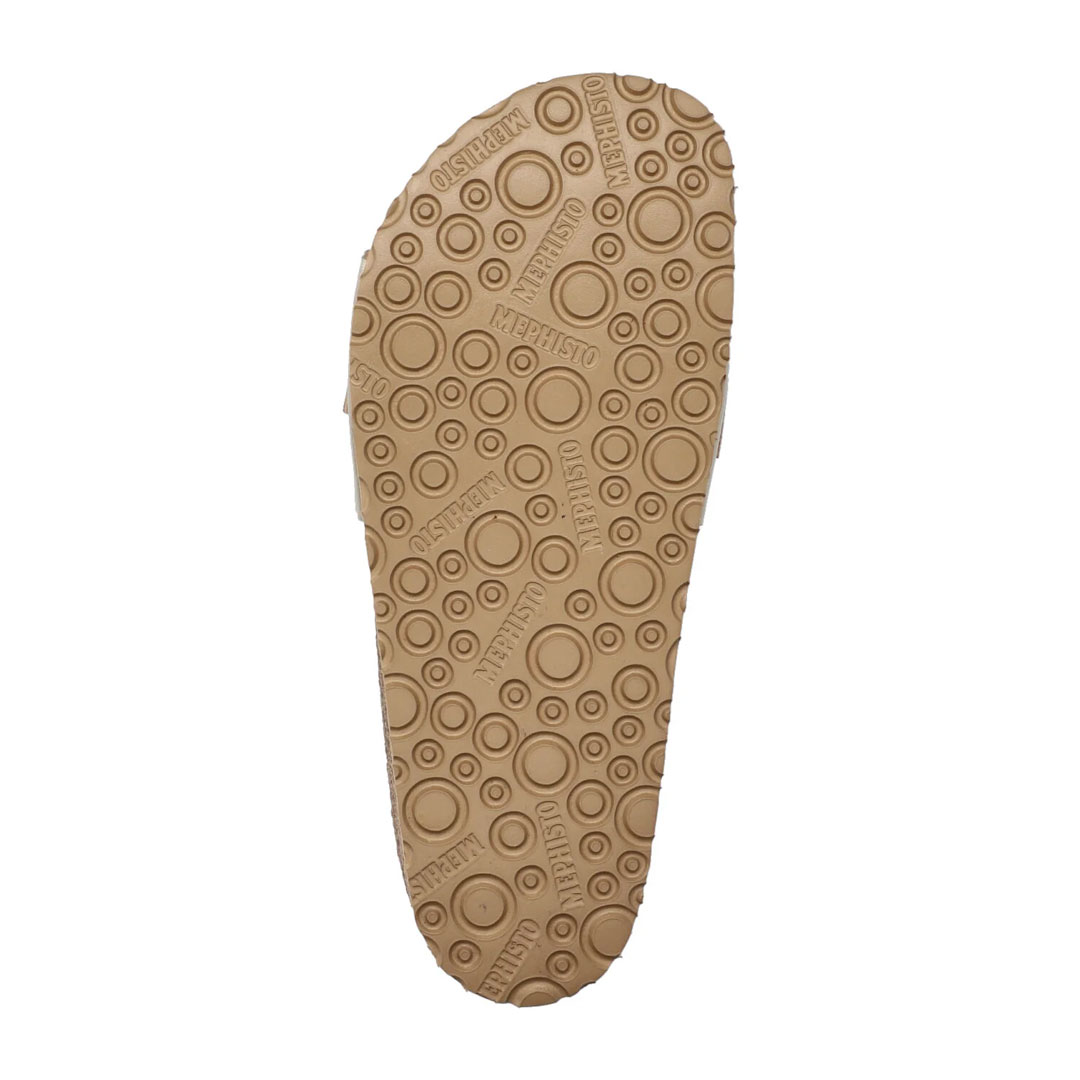 Exceptional Craftsmanship
Mephisto's Mabel Women's Sandals are more than just a pair of footwear; they are a testament to timeless craftsmanship and sophisticated design. The luxurious Nubuck leather upper is soft to the touch yet durable, embracing your feet in a cocoon of comfort. Hand-made with precision by master shoemakers, every stitch tells a story of tradition melded with modernity.
Unrivaled Comfort
Ease into a realm of unparalleled comfort with the unique SOFT-AIR technology integrated within the midsole, promising an effortless stroll wherever you go. The anatomically correct suede-covered cork footbed molds to your foot, providing a personalized fit and improved support. Together with the AIR-RELAX technology, your feet are cradled in a protective haven, thwarting the occurrence of fallen arches.
Shock-Absorbing Excellence
With each step, the shock-absorbing EVA outsole works tirelessly to diminish stress on your feet, legs, and back, ensuring a smooth and tireless walk. The SOFT-AIR midsole further enhances this shock-absorbing capability, safeguarding your back, vertebrae, and joints from the jarring impact of hard surfaces.
Key Features & Benefits
– Material: Luxurious Nubuck leather upper, handcrafted to perfection.
– Footbed: Anatomically correct suede covered cork footbed that forms to your foot for improved support.
– Sole: Shock-absorbing EVA outsole that minimizes stress on your feet, legs, and back.
– Fit: Adjustable buckle for an excellent, personalized fit.
– Style: Casual yet elegant, perfect for an array of occasions.
– Comfort: Unique SOFT-AIR and AIR-RELAX technology integrated in the midsole.
– Origin: Proudly made in France, embodying superior quality and craftsmanship.
Design Elements
– Adjustable Straps for a customized fit.
– Contoured Footbed to cradle your foot with every step.
– EVA Outsole for effective shock absorption.
– Slip On design for easy on-and-off.
With the Mephisto Mabel Women's Sandals, you are not just slipping into a pair of sandals; you are stepping into a legacy of quality, comfort, and elegant design. Embrace the casual luxury that comes with every pair, and let your feet revel in a world of unmatched comfort and style.